David Rodigan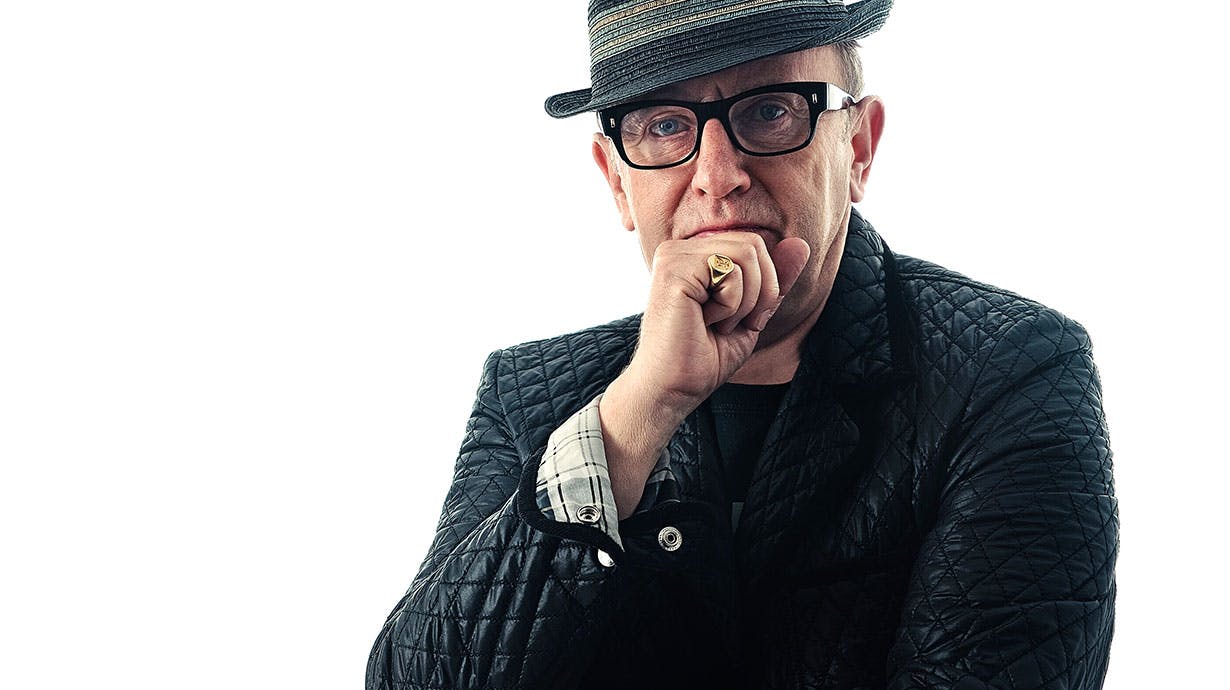 Following Carl Craig's contribution last year, Ministry of Sound have invited David "Ram Jam" Rodigan to mix the latest compilation in their Masterpiece series. We caught up with the legendary British reggae selector to find out more about his choices.
Did you enjoy putting the compilation together, David?

Yes, I did enjoy compiling the album immensely. The initial listing was actually rather quick; especially with the older tracks, as they are so important to me.
Do you have a favourite track on Masterpiece?
My favourite songs on the comp would be 'Life' by Bob Andy, 'At Last' by Etta James, 'Black Man's Pride' by Alton Ellis and 'Autumn In New York' by Arthur Prysock. The songs all speak for themselves in tone, mood and lyrical content, especially Bob Andy's and Alton Ellis'. Both those songs are about having humility and coping with life when faced with adversity. Etta's and Arthur's are both about love: Etta for a man whom she has fallen for and Arthur for the amazing city of New York.
Summing up your entire life in a mix must have been a little daunting. How did you approach the mix, and what did you want to express?
I tried to keep it relevant to the music that had impacted on me whilst growing up, and what I foresee to be the future in terms of "new" music. So it became a journey from 60s rock-pop (Kinks, Yardbirds, Dusty Springfield), to deep soul, ska, rock steady, reggae and dub.
I wanted to express the many moods that different genres of music create and how such a mix can have a profound influence on you; listening to James Brown sing 'I Loves You Porgy' almost reduced me to tears, the first time I heard it.
Can you remember what the first record you ever bought was?
The first record I bought was 'Telstar' by The Tornados, because it had such an exciting atmosphere in the track and it was so different to any other sound at the time. I bought it from the village record shop and electronics store, in 1964 I think?
How about the first reggae record you bought? And what was it about reggae and dub that captured your imagination?
I actually can't remember the first reggae record I bought, believe it or not. What fascinated me then – and still fascinates me now – about reggae and dub is the rhythmic structure; it is totally unlike any other music. I love the voices, especially on 60s rock steady records.
Dub music is like a mind-blowing experience; once again you have to remember that in the early 70s this was all brand new! I also love the positive lyrical content of many roots songs, speaking out for the under-privileged and the oppressed.
How have your listening habits evolved over the years?
I think listening habits have changed because there are even more variants of music to take on board. I have always enjoyed cutting dub plates of advanced, futuristic, new music; it still gives me a big buzz to bust a new dub in a club and watch the audience's reaction.
Who, in your opinion, is the future of reggae?
Reggae is in good shape for the new year, as there is a new roots revival movement. But Chronixx is the young bud to watch, and one to look out for.
From shows at Snowbombing to Bestival, 2013 was another very busy year for you. What was the highlight and why?
Yes, it was a crazy year and the highlight was most definitely the Ram Jam shows we did, such as at Lovebox and Bestival. Also Damian Marley at the RBMA carnival party.
And what are your plans for 2014?
To continue trying to make people happy with music and good vibes; we all need to escape the drudgery of everyday living, and music and dance gives us that escape route.
January 2014