Tove Styrke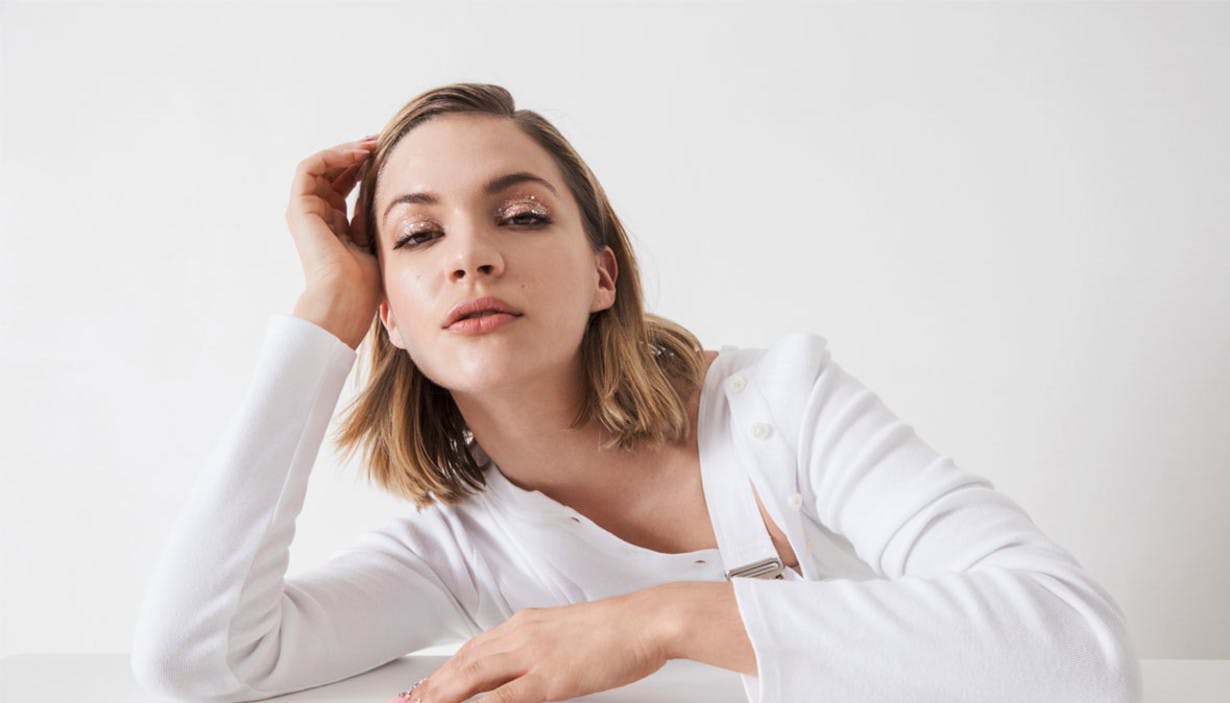 Nearly a decade since she first found fame as a contestant on Swedish Idol, Tove Styrke now counts Lorde and Katy Perry as fans, and is poised to win a load more with her excellent third album, Sway. We gave the Stockholm-based singer-songwriter a call to discuss her all killer no filler new record, and to hear how she's making her dreams come true in 2018.
How is 2018 treating you so far?
So good. (Laughs) I've probably had the best year of my life, so far. It's been crazy...
Obviously, the headline news is that you've been touring the USA with Lorde. How was that?
That was amazing. I had the best time. We felt so at home, I met so many new people, and I got to connect with a completely new audience. It was just... the best. I didn't want to leave, ever. (Laughs)
What is Lorde like to tour with? Are you pals now?
She's really supportive. She's a normal person – very down to earth, very approachable and just chill, you know? And, yeah, I'm just so happy that she's a person that I can reach out to now, and talk to, because she's somebody that I really looked up to for years. I really admire her work, and it's so great when your musical heroes prove to be really nice too.
How are you adjusting to playing arenas?
That was the first time that I ever played an arena, and it was so much fun. It started out with catastrophe, though... (Laughs) The first arena show we did was in Milwaukee, and I walk out onstage, super-nervous, and two minutes into the first song I realised that something is a little bit off. Like, I look in the audience and the response doesn't seem natural to what the song sounds like? And I take out one of my ear pieces and I realise that the only thing that's going out the speaker is my vocal, no music. I've been performing a capella for two minutes without even realising, and I look over at my musicians and they haven't even realised yet because we have all the music in our ears. They're just standing there, just jamming and being so into it, and I'm like, "Oh my god..." But it turned out to be sort-of an ice-breaker, because I had to really woman-up to the task immediately. Like, the first thing I did was handle a crisis, and I did it really well. After that I was like, "Ok, nothing can happen now; I managed that and it's going to be fine."
Has the experience of playing those massive arenas made you more ambitious?
I've had this dream since I was a kid – this dream of what you would want to become and where you would want to be – and when I did this tour I could actually connect the dots on where I'm at to that dream, for the first time. Like, I could almost touch my dream. It became real to me and I think that really changed me.
Having had that dream for so long, how have you kept motivated?
It's something you just have to do. Making music for me is just a need; I have to do it for myself. Even if I don't succeed and if nobody listens to my music, it's still something that I have to do, and I will always be doing it.
You have European tour dates supporting Katy Perry coming up too. How happy are you with your booking agent right now?!
So, so happy, yeah. (Laughs) I thought they were lying, it was so crazy. 'Teenage Dream' is one of my favourite songs of all time, so I'm so excited. And I'm extra happy as well because I get to finish the whole tour in Stockholm, my home. So I'm just gonna have the best year!
In the middle these huge tours, arguably the most exciting development is that you have a new album.
Yeahhhh! I doooo! Argh, oh my god, I've been working on this new music for so long and I'm so excited to get it out. Also, I almost feel like I'm separating from something? Like, now I'm about to actually part with this thing that I've been working on – and poured all my feeling and my heart and my everything into for two years– and soon I'm going to give it away and it's not going to be mine anymore. I almost get a little bit sentimental about it.
Bucking the trend of over-long albums, Sway is really concise. Was brevity the goal?
Yeah. What I really wanted to do was spend as much time as I needed to on each track. It's just not satisfying to work on a song and have to let go of it when it's 75% of what it could be. I want to make sure that I give every single song everything that I possibly can to make it the best that it can be. And making the album shorter gave me the possibility to do that.
What was the goal sonically for Sway?
I wanted the communication to be as direct as possible but I still wanted to make the production interesting. I wanted each song to have its own identity, so that if you hear it once and then you hear it again you'd recognise it: like, it's the one with the ukulele lick, or the one with the vocoder chorus. And finding those special sounds really takes time. For me, production is part of the songwriting. It's as important as the melody and the lyric, and they really need to work together.
Do you work with other producers or songwriters? And what's your creative process?
I mainly worked with a Swedish producer, Elof Loelv, on this album. We sit down in the studio and figure out a certain riff or a chord progression or a sound or something that we like from scratch, then bounce lyrics back and forth until we have enough. And then we finish it and produce the whole thing.
I also worked a little bit with a guy in Los Angeles called Joe Janiak, and he's really fun to work with. He's a really good writer and he comes up with creative ideas that are fun for me. And me being very meticulous it's good to have someone who's not that meticulous and more of a "feeling" person.
Is there anything you deliberately wanted to do differently to your previous records?
Yeah, I really wanted to strip it down. That was a big change. And I wanted the themes, and especially the style of the lyrics, to feel different. My previous album, Kiddo, was very outward-looking, about trying to figure out your place in the world, almost. And this time I wanted to boil it down to these conversations that you have with yourself, and these thoughts that you keep to yourself, and these emotions that you live with all the time in your head. That felt interesting for me.
Is that reflective of what's been going on in your life in the last few years?
I feel like what I've been through is a big part of the music, but as much as my life inspires the music, the music also affects me and my life. Usually a song starts with me trying to figure something out – a situation or a behaviour or a person. And figuring somebody else out is usually a way to figure yourself out. Like, "Why do I react this way, to this situation?" I thought I was writing about other people, but halfway through the writing and recording I realised that I was actually just trying to figure myself out. So I feel like I've gotten to know myself better by making this album; it really changed me.
Do you listen to other music when you're writing, or do you have to shut yourself off from it?
I listen to music a lot, but it's very different things that I get inspired by. Lorde's album really inspired me because it was just so refreshing that somebody came out with an album that felt so personal. She really managed to describe things that a lot of people can relate to, but she found a way to express it in a way you haven't heard before, so it's very, very distinctively her.
I've been listening a lot to Post Malone too. I love the clashes that often appear in his songs, like, in 'Go Flex' where there's this chorus with these sad, almost crunchy chords, with his lyric and his way of singing. Every time somebody does something that it feels like you haven't heard before, I think that's really inspiring.
Do you have a current favourite song on your album?
It keeps switching all the time to the newest single, and I'm like, "Oh god, this is the best song I ever did!" But I love all of them so much. I think they've all got different qualities. With 'Say My Name' I'm really happy about how the production and the words play together, with 'On The Low' I'm really happy about the melody and the lyric. The top line of that song can stand on its own without any production, so it's probably my favourite song in terms of songwriting, and just removing everything else. And with 'Sway', that's my favourite feeling, I think. It represents the album in a really good way.
You recently collaborated with Alma on her single 'Good Vibes'. What other projects do you have in the pipeline?
After this album I don't want to take a big break and be silent; I want to keep releasing songs and I already have a bunch that I'm looking forward to putting out. I'm looking at collaborations because I haven't really dived into that so much, and I feel like doing more collaborative things would be very interesting, just to see what happens. I have a lot of ideas that I'm working on, but I don't want to jinx it by talking about it yet...
May 2018