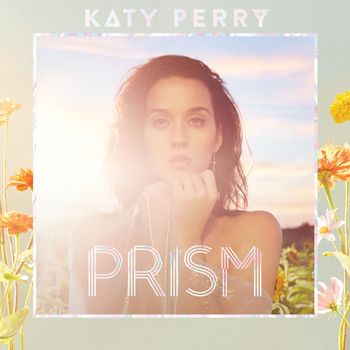 Preview PRISM (Deluxe)
Record Label:
Capitol Records (CAP)
7digital

What we said:

Top three pop singles of 2013, in reverse order: 'Get Lucky' by Daft Punk, 'Mirrors' by Justin Timberlake, 'Roar' by Katy Perry. Needless to say, we were pretty excited to hear what else our favourite California gurl had come up with for the follow-up to her record-breaking last effort, Teenage Dream. The answer is hits! And a fair few of them too, with the trap-influenced 'Dark Horse' emerging as one immediate stand-out. Having had some romantic troubles of late, there's also heartbreak here, most notably on textbook tear-jerker 'By The Grace Of God'. In summary: hits and heartbreak. Which is basically everything you want from a pop record, right?
| Track Number | Track Title | Track Length | Track Price/Buy Link |
| --- | --- | --- | --- |
| 1 | Roar | 3:43 | |
| 2 | Legendary Lovers | 3:44 | |
| 3 | Birthday | 3:35 | |
| 4 | Walking On Air | 3:42 | |
| 5 | Unconditionally | 3:49 | |
| 6 | Dark Horse | 3:35 | |
| 7 | This Is How We Do | 3:24 | |
| 8 | International Smile | 3:48 | |
| 9 | Ghost | 3:23 | |
| 10 | Love Me | 3:53 | |
| 11 | This Moment | 3:47 | |
| 12 | Double Rainbow | 3:52 | |
| 13 | By The Grace Of God | 4:28 | |
| 14 | Spiritual | 4:36 | |
| 15 | It Takes Two | 3:54 | |
| 16 | Choose Your Battles | 4:27 | |
Duration:

1:01:40
Genres:
℗ 2013 Capitol Records, LLC
© 2013 Capitol Records, LLC