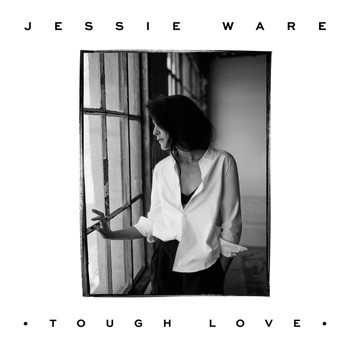 Preview Tough Love (Deluxe)
Record Label:
Universal-Island Records Ltd.
7digital

What we said:

Aside from those exquisitely-honeyed tones, what has always set Jessie Ware apart from her peers is her excellent taste in collaborators. On Devotion, they included Julio Bashmore, Dave Okumu and Kid Harpoon, and for Tough Love they're joined by new pals Dev Hynes, Miguel, James Ford and Ed Sheeran. Ironically, with its gospel choir and cloying strings, the over-sentimental, Sheeran co-write is by far the weakest thing here. Gloss over that and you've a supremely classy, 21st century soul record on your hands, filled with bittersweet melodies and all manner of quirky production touches.
| Track Number | Track Title | Track Length | Track Price/Buy Link |
| --- | --- | --- | --- |
| 1 | Tough Love | 3:29 | |
| 2 | You & I (Forever) | 3:58 | |
| 3 | Cruel | 3:52 | |
| 4 | Say You Love Me | 4:17 | |
| 5 | Sweetest Song | 3:28 | |
| 6 | Kind Of...Sometimes...Maybe | 3:36 | |
| 7 | Want Your Feeling | 4:22 | |
| 8 | Pieces | 3:30 | |
| 9 | Keep On Lying | 3:29 | |
| 10 | Champagne Kisses | 3:32 | |
| 11 | Desire | 3:11 | |
| 12 | All On You | 5:13 | |
| 13 | Share It All | 4:18 | |
| 14 | The Way We Are | 3:32 | |
| 15 | Midnight Caller | 4:38 | |
Duration:

58:25
Genres:
℗ 2014 Island Records, a division of Universal Music Operations Limited
© 2014 Island Records, a division of Universal Music Operations Limited